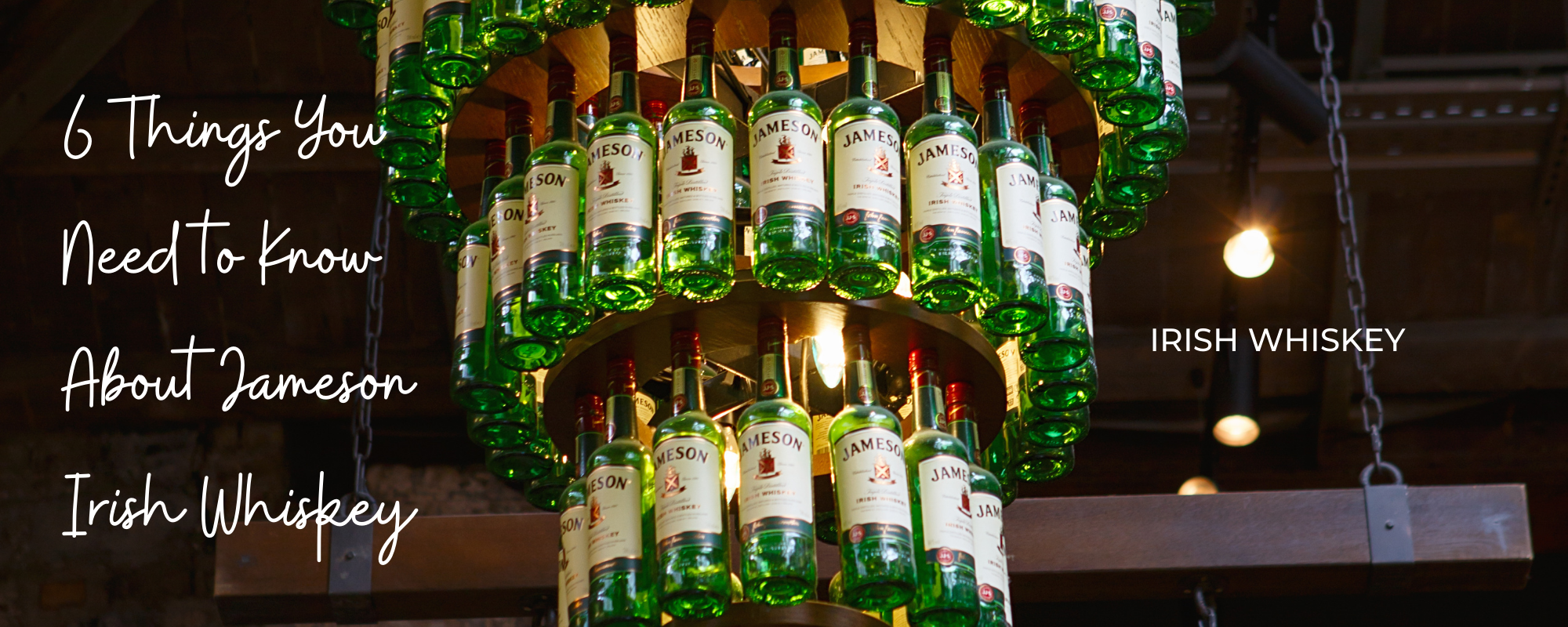 6 things you need to know about Jameson Whiskeys!
The Owner was not Irish
Jameson is a brand of Irish whiskey. The "Irish king of whiskey," Jameson, is well-known. John Jameson, the company's founder, was a Scottish lawyer, not Irish. The whiskey Jameson is made in Ireland. The brand has been producing casks of the world's most popular amber spirit for over 200 years. "Sine Metu," which translates to "Without Fear," is the company and family motto, and it captures the true spirit of Jameson's premium, triple-distilled Irish whiskeys.
The two different ranges of Jameson Sold in Lagos, Nigeria.
There are nine different Jameson "Original" Irish whiskey ranges available worldwide, but only two are legally sold in Lagos by its parent company Pernod Ricard:   Jameson Irish Whiskey and Jameson Black Barrel
 Made with two Irish Whiskey Blends and Distilled Three Times
Jameson Irish Whiskey is made by combining two types of whiskey: a rich pot still whiskey made from both malted and unmalted barley and the finest grain whiskey. For smoothness, these two whiskeys are distilled three times and age them in oak casks for a minimum of 4 years.
Black Barrel is triple distilled and twice charred for a rich, smooth flavour.
Charring is an age-old technique for energising barrels and enhancing flavour. Jameson Black Barrel pays homage to their coopers, who painstakingly char their bourbon barrels to reveal their unrivalled richness and complexity. Because every barrel contains secrets that must be coaxed out.
The taste and Smell
Have you ever sniffed Jameson Irish Whiskey when you pour it straight into a glass? It has a light floral scent with spicy wood and sweet undertones and tastes of a perfect blend of spicy, nutty, and vanilla tones, with a touch of sweet sherry hints and perfect smoothness.
Because the time spent maturing in the barrels helps bring out more butterscotch, fudge, and creamy toffee aromas, Black Barrel has a different taste note. Nutty notes abound alongside the smooth sweetness of spice and vanilla. Enjoy the richness and intensity of the toasted wood and vanilla.
 Easy Cocktail Mix for Jameson
This cocktail couldn't be easier to prepare. If you're looking for quick party drinks or something to quench your thirst, this whiskey drink is ideal; all you need is Jameson Irish Whiskey, delicious Sprite, and a small wedge of lime. So, relax and enjoy three refreshing elements that complement each other. 
A recipe for an Old Fashioned that will never go out of style. As the name suggests, this is one of the very first whiskey cocktails ever created. Although its exact origin is unknown, the Old-Fashioned may have been invented in 1884 by bartender Martin Cuneo at the "Pendennis Club" in Louisville, Kentucky. Almost 150 years later, the Old Fashioned is still the most popular cocktail in the world, and it's the ideal way to enjoy your Jameson Black Barrel.
Affordable Price Point and Free Delivery
Celebrate the Moments in life, 
My Mini Bar
will get the drinks to you fast at the best affordable prices on Jameson Irish Whiskey in Lagos, Nigeria.