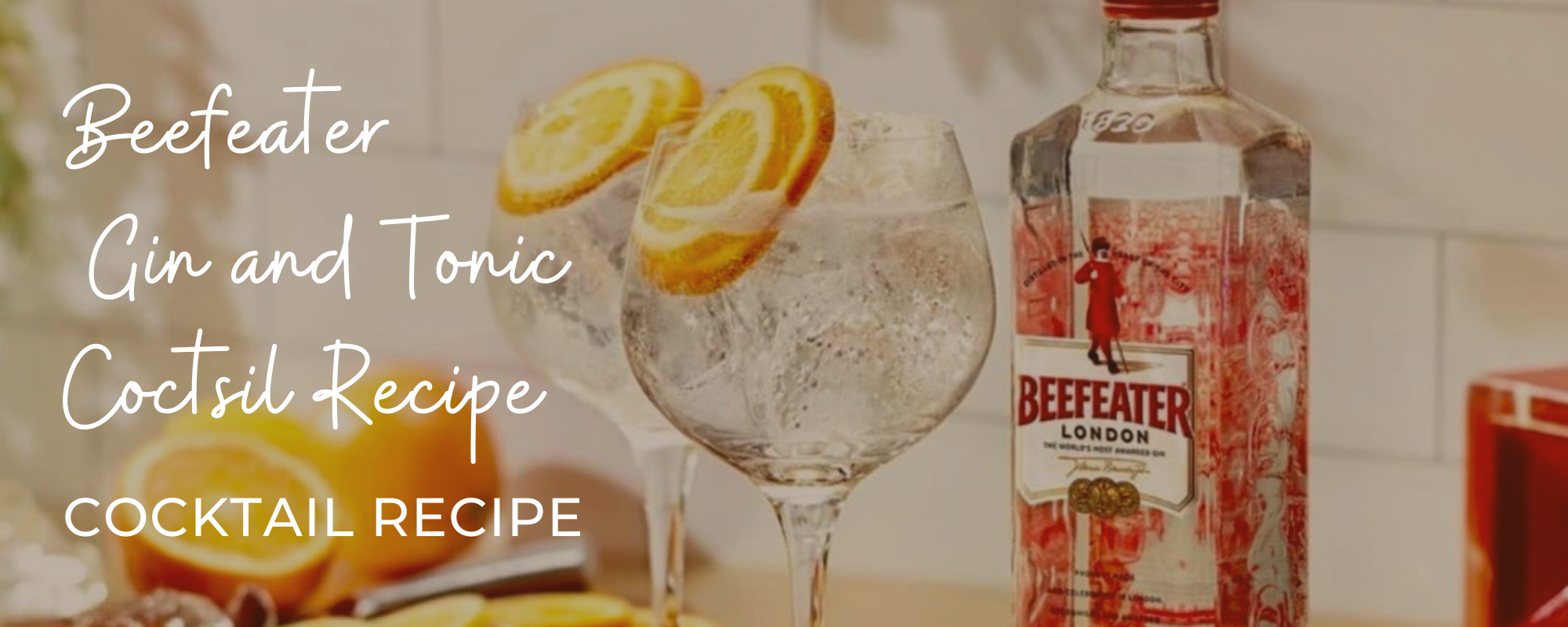 The Gin and Tonic may be known as the classic cocktail, but it's more versatile than that. To make this classic drink, you only need two basic ingredients. With the right ingredients and thoughtful garnishing, you can transform a simple G&T into an extraordinary cocktail! While traditionally drink, this refreshing cocktail can be adapted. Let's explore this classic gin cocktail and master the art of making it perfectly every time!
To create a delicious gin and tonic cocktail, follow these steps:
Choose your glassware based on its size and shape.
Fill the glass with plenty of high-quality ice.
Pour 1.5 to 2 ounces of top-notch beefeater gin over the ice.

Add a wheel of lemon and another of orange and pop- in the a glass.

Add 4-6 ounces of ice-cold, premium tonic water to the glass.
Finally, garnish with an botanical accent that complements the Gin and Tonic Cocktail Kit.
Savor and enjoy your cocktail!