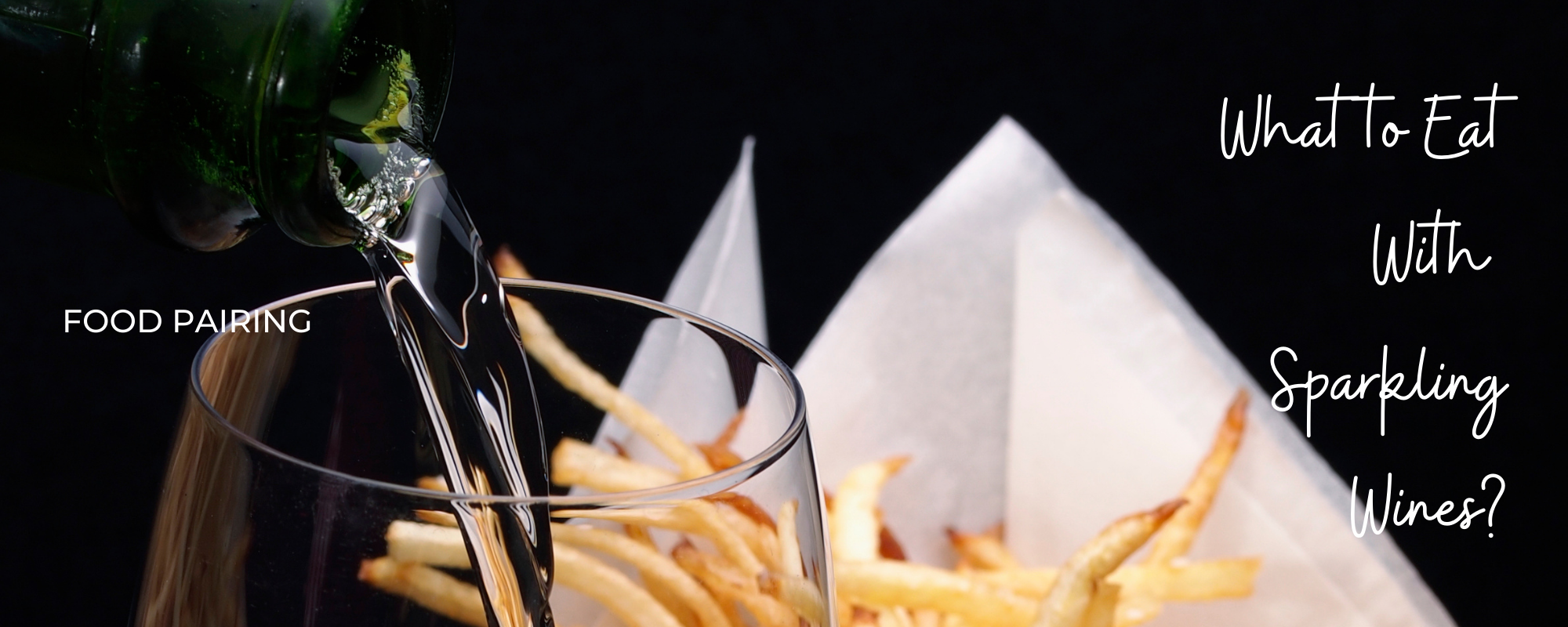 What to Eat with Sparkling Wines?
Looking for a way to spice up your dinner meal with champagne, sparkling wine, or prosecco food pairings? Champagne and other sparkling wines, such as Cava, Prosecco, and Moscato d'Asti, are not only wonderful party wines, but they're also the most versatile when it comes to food matching.
Minerality is a feature that lends depth to fruity, savoury, and meaty flavours, and these wines have an unrivalled acidity that cuts through rich, fatty foods and even outperforms high-acid components like tomatoes or vinegars. There's also the joyful feel that sparkling wines provide to any gathering. They're fun enough for a weekend brunch and can also work as a cocktail for more formal events.

You'll discover both sweet and savoury sparkling wine and champagne food pairings here.
Fried Yam
A combo of fried yam with bell pepper and onion sauce and Champagne or wine is filling and simple to make at home. When you combine a bite of fried yam with bell pepper and onion sauce with a drink of good wine, you get a unique, sweet, mellow, savoury experience that's quite pleasing to the sense of taste.
Pepper, Onions, and Fried Snails 
White dry, white semisweet, pink semisweet, and sparkling wines are commonly served with snails. This pairing is perfect for amplifying the flavour of fried snails. The delicate and dense meat of the snail pairs wonderfully with fine wine bubbles.
A plate of assorted suya with a glass of sparkling Wine or Champagne can be a delicious pairing. This match is legendary due to the deep, rich, luscious taste and flavour of beef, as well as the exquisite taste of superb Champagne or wine.